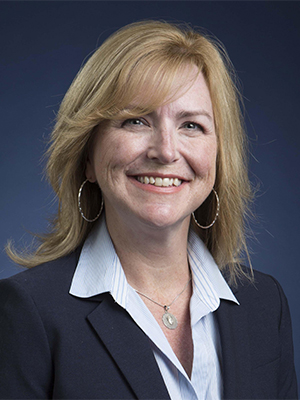 Amy Angell
---
Education
MBA Xavier University 1990
BBA University of Kentucky 1987
Biography
As a marketing lecturer, consultant, and small business coach, I am a firm believer in investing time in relationships. Through my work, I have had the opportunity to mentor peers, work with students on action-learning projects, and positively impact small businesses. But it took nearly 20 years to get here!
​
It was after many years of a successful sales career where I brought many new products to market and won several awards in market share growth, that I discovered two new loves- teaching and working with small businesses. Since 2007, I have enjoyed teaching many marketing courses, but the ones I love the most are consumer behavior and advertising.  As a result of these experiences, I developed a passion for hands-on learning and am known for pairing small business clients with student teams in order to create, develop, and implement problem-solving marketing strategies. In fact, the value received from clients prompted me to start my own consulting firm where I continue partnering with well-rounded college graduates, who I have personally mentored and who possess the skill sets to help brands grow. Our team includes content writers, graphic designers, researchers, media planners, and brand strategists. It's a win-win: job opportunities for recent grads and customized and creative marketing solutions for small businesses.
On a personal note, I've been married for 27 years and have four kids. I love to read, cook, and hang with family and friends. Many of my values come from my Catholic faith and my Kentucky roots, and some of my all-time faves include listening to country music, trips to Georgian Bay, and shoes!
Check out my website if you're interested in learning more! 
Latest Faculty News & Research
Course Spotlight: Michigan Ross Students Deliver Impactful Solutions and Strategic Recommendations to Minority-Owned Small Businesses
Course Spotlight: Michigan Ross Students Deliver Impactful Solutions and Strategic Recommendations to Minority-Owned Small Businesses
Read more
Students in Michigan Ross Marketing Course Partner with Nonprofit to Develop Key Insights into Spreading Awareness of the Kidney Evaluation and Donor Process
Students in Michigan Ross Marketing Course Partner with Nonprofit to Develop Key Insights into Spreading Awareness of the Kidney Evaluation and Donor Process
Read more