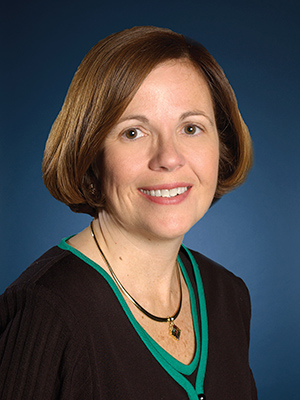 Cindy Schipani
Merwin H. Waterman Collegiate Professor of Business Administration
Professor of Business Law
Education
JD (honors) University of Chicago 1982
BA (honors) Michigan State University 1979
Cindy A. Schipani's primary research interests are in the area of corporate governance, with a focus on the relationship among directors, officers, shareholders and other stakeholders. Her research has included analysis of directors' duties utilizing tools of financial economics, consideration of specific issues confronting directors of financial institutions, analysis of the corporate fiduciary duties of care and loyalty, issues of liability for environmental violations and ethical links between corporate governance and sustainable peace. She has served as the Louis and Myrtle Moskowitz Research Professor in Law and Business and as Co-director of the University of Michigan Business School Corporate Governance Project sponsored by the Alfred P. Sloan Foundation. Professor Schipani has received a number of invitations to present her research nationally and internationally. She has also received numerous awards for her research, including the Academy of Legal Studies in Business National Award for Excellence and its Holmes-Cardozo Research Award.
The Role of Employee Voice in Promoting Corporate Social Responsibility in China
Source
New York, NY: Springer
Globalisation of Corporate Social Responsibility and its Impact on Corporate Governance
Jean J du Plessis, Umakanth Varottil and Jeroen Veldman
Directors' Duties (Loyalty/Conflicts)
Source
Edward Elgar Publishing Ltd
Handbook on International Financial Crimes
Barry Rider
A proactive approach to compliance: how MNCs can eliminate international commercial corruption.
Do Independent Directors Curb Financial Fraud? The Evidence and Proposals for Further Reform
Source
Indiana Law Journal
Source
Yale Journal on Regulation
Source
Yale Journal on Regulation Notice and Comment and ABA Section of Administrative Law and Regulatory Practice
Feminism(s), Progressive Corporate Law, and the Corporate Oppression Remedy: Seeking Fairness and Justice
Source
Georgetown Journal of Gender and the Law
The More Things Change, the More They Stay the Same
Source
2017 Proceedings of the Euromed Academy of Business
Source
Harvard Business Review
Legal and Policy Implications of Gifts of Stock by Corporate Executives: Proposals for Reform
Source
Proceedings of the Academy of Legal Studies in Business Annual Meeting
Mentoring Programs to Improve Employee Voice and Address Gender Pay Disparity
Source
Proceedings of the Mentoring Institute
The Impact of Employment Law and Practices on Society: The Significance of Worker Voice
Source
University of Pennsylvania Journal of Business Law
The Need for Mentoring and Legal Reform to Resolve the Gender Paradox in Business
Source
Proceedings of the Mentoring Institute Annual Meeting
A Half Century Post Title VII: Still Seeking Pathways for Women to Organizational Leadership
Source
UCLA Women's Law Journal
Corporate Governance and Isomorphic Legitimacy in the Banking System: An Institutionalist Perspective
Defining "Material, Nonpublic:" What Should Constitute Illegal Insider Information?
Source
Fordham Journal of Corporate & Financial Law
Doing Business in a Connected Society
Source
University of Illinois Law Review
Ending Executive Manipulations of Incentive Compensation
Source
Journal of Corporation Law
Linking Workplace Practices to Community Engagement and Peace: The Case of Employee Voice Practices
Source
Academy of Management Perspectives
Manipulative Games of Gifts by Corporate Executives
Source
Proceedings of 23rd Annual Global Finance Conference
Manipulative Games of Gifts by Corporate Executives
Source
University of Pennsylvania Journal of Business Law
Mentoring: The Legal Implications
Source
Mentoring Institute Conference Annual Proceedings
Still Searching for a Crack in the Glass Ceiling for Women Seeking Positions of Organizational Leadership
Source
EuroMed Academy of Business Annual Proceedings
A Corporate Governance Perspective on the Franchisor-Franchisee Relationship
Source
Stanford Journal of Law, Business & Finance
Pathways to Leadership for Women with Children: Networks, Mentors, and the Law
Source
Proceedings of the Mentoring Institute Annual Meeting
The GSK Bribery Scandal in China: Corporate Governance Failures of Multinational Corporations
Source
National Proceedings of the Annual Meeting of the Academy of Legal Studies in Business
The Role of Corporate Governance in Promoting Integrity and Addressing Corruption
The Role of Corporate Governance in Promoting Integrity and Addressing Corruption
The Role of Networks, Mentors, and the Law in Overcoming Barriers to Organizational Leadership for Women with Children
Source
Michigan Journal of Gender & Law
Reassessing Gender Discrimination Claims after Wal-Mart Stores, Inc. v. Dukes
Source
University of Michigan Journal of Law Reform
Career Mentoring for Women: New Horizons/Expanded Methods
Falling Off the Corporate Ladder: Prosecution for Financial Fraud in the United States
Fraud on the Market: Analysis of the Efficiency of the Corporate Bond Market
Source
Columbia Business Law Review
Should Size Matter when Regulating Firms? Implications from Backdating Executive Options
Source
New York University Journal of Legislation and Public Policy
The Role of Mentoring in Breaking the Glass Ceiling: Perspectives from Social Science and Law
Source
Proceedings of the Fifth Annual Mentoring Institute Conference
The Future of the Corporate Attorney Client Privilege in Corporate Criminal Investigations
Source
Delaware Journal of Corporate Law
Complementary Alternative Benefits to Promote Peace
Source
Journal of Business Ethics
Lessons in Addressing Corporate Attorney Client Privilege in Cirminal Investigations
Source
Midwest Academy of Legal Studies in Business Annual Proceedings
Strengthening the Ties that Bind: Preventing Corruption in the Executive Suite
Source
Journal of Business Ethics