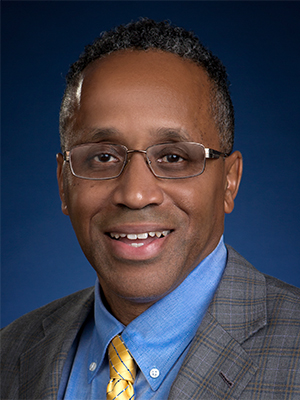 David Wooten
Professor of Marketing
Alfred L. Edwards Collegiate Professor
Education
PhD University of Michigan 1992
MBA University of Michigan 1987
BBA Georgia State University 1985
David Wooten is the Alfred L. Edwards Professor of Marketing at the Stephen M. Ross School of Business at the University of Michigan. He previously served on the faculties of the Columbia Business School and the University of Florida's Warrington College of Business.
In his research, David uses qualitative and experimental methods to examine social influences on consumption, consumer self-presentation, and consumer culture. His work has been published in the Journal of Consumer Research, Journal of Consumer Psychology, and other academic journals and book chapters, and has been cited in such outlets as the New York Times and CNN.com. His work on ridicule as a mechanism for consumer socialization was a finalist for the JCR best paper award in 2009 and his research on knowledge signaling in word-of-mouth communications (with Grant Packard) won the best competitive paper award at the 2011 SCP Conference. He is on the editorial review boards of the Journal of Consumer Research, the Journal of Consumer Psychology and the Journal of Sport Management.
He has served as Co-Chair for the 2013 AMA-Sheth Doctoral Consortium, Co-Chair of the 2013 ACR Forums, Co-Chair for the 2009 ACR Doctoral Symposium, Co-Chair of the 2009 CCT Conference, Chair of the SCP Ethnic Minority Affairs Committee, and as a member of the Program Committee for multiple ACR and SCP Conferences. He also has served as the faculty advisor for the Black Business Students'Association and the Black Business Undergraduate Society, a trustee for the Consortium for Graduate Study in Management, the Curriculum Director for the LEAD Program in Business, and as a planning committee member for the Ph.D. Project's Marketing Doctoral Students' Association.
Compensatory Knowledge Signaling in Consumer Word-of-Mouth
Source
Journal of Consumer Psychology
Benign envy: is there a dark side of light green?
Source
Academy of Marketing Science Review
Say the right thing: Apologies, reputability, and punishment
Source
Journal of Consumer Psychology
Adolescent Consumption and the Pursuit of Cool
Identity and Consumption
Russell Belk and Ayalla Ruvio