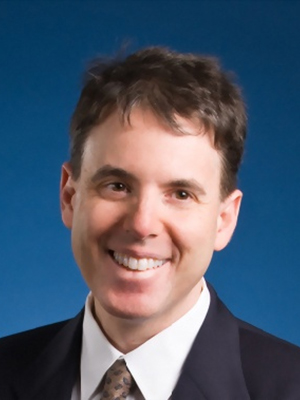 Fred Feinberg
Joseph Handleman Professor of Marketing
Professor of Statistics
Chair of Marketing
Education
PhD Massachusetts Institute of Technology 1989
SB Massachusetts Institute of Technology 1983
Prof. Feinberg's research examines how people make choices in uncertain environments. His work focuses on using statistical models to explain complex decision patterns, particularly involving sequential choices among related items (e.g., brands in the same category) and dyads (e.g., people choosing one another in online dating). He also works in mathematical psychology, Bayesian econometrics, dynamic programming, as well as models of advertising and consumer variety-seeking. He is Departmental Editor at Production and Operations Management, former Co-Editor of Marketing Science, and Associate Editor at Journal of Marketing Research and Journal of Marketing. He was President of the INFORMS Society for Marketing Science and, with Tom Kinnear and Jim Taylor, he is author of Modern Marketing Research: Concepts, Methods, and Cases.
Bayesian Analysis
Advanced Methods for Modeling Markets
Peter S.H. Leeflang, Jaap E. Wieringa, Tammo H.A. Bijmolt, and Koen H. Pauwels
Deciding How to Decide: An Agenda for Multi-Stage Choice Modeling Research in Marketing
Source
Edward Elgar, United Kingdom.
Handbook of Choice Modelling
Stephane Hess and Andrew Daly
Why Do Older Consumers Tell Us They Are More Satisfied?
The Aging Consumer: Perspectives from Psychology and Economics [June, 2010]
Drolet, Schwarz, and Yoon
Bayesian Modeling for Psychologists: An Applied Approach
Source
American Psychological Association
APA Handbook of Research Methods in Psychology: Vol. 2. Research Designs
Harris Cooper
Discriminant Analysis for Marketing Research Applications
Wiley International Encyclopedia of Marketing, Volume 2: Marketing Research [Published 12/2010]
Wagner Kamakura
Consumer Neuroscience
Wiley International Encyclopedia of Marketing, Volume 3: Consumer Behavior [Published, Dec. 2010]
Richard P. Bagozzi and Ayalla Ruvio
Bayesian Modeling for Psychologists: An Applied Approach
Source
American Psychological Association
APA Handbook of Research Methods in Psychology
Harris Cooper
Older Consumers and Satisfaction
The Aging Consumer: Perspectives from Psychology and Economics
Drolet, Schwarz, Yoon
Consumer Neuroscience
Source
University of Michigan
Wiley International Encyclopedia of Marketing
Richard Bagozzi, Ayalla Ruvio
Discriminant Analysis in Marketing Research
Wiley International Encyclopedia of Marketing, Volume 2: Marketing Research
Wagner Kamakura
Modern Marketing Research: Concepts, Methods, and Cases [This is a textbook, but aimed at both students and practitioners.]
Modern Marketing Research: Concepts, Methods, and Cases, Second Edition