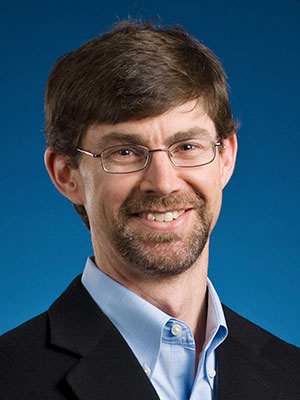 James Westphal
Harvey C. Fruehauf Professor of Business Administration
Professor of Strategy
Co-Director of ICOS
Education
PhD Northwestern University 1996
BA University of California
Davis 1988
Jim conducts research in the areas of strategic management and organizational theory, with a focus on social and psychological processes in corporate governance and strategic decision making. He previously served as Division Chair of the Strategic Management Division of the Academy of Management and as Representative-at-Large of the Organization and Management Theory (OMT) Division of the Academy. Jim has received the Best Paper Award from the OMT Division of the Academy on five occasions (1994, 1996, 2006, 2011, and 2013), and he received the Saroj Parasuraman Outstanding Publication Award from the Gender and Diversity in Organizations Division of the Academy in 2014. He received the Researcher of the Year Award in 2007 and 2014 and the University of Texas College of Business Administration Award for Research Excellence in 2000-2001 and 2006-2007. He was elected to the Macro-Organizational Behavior Society in 2004, the Fellows of the Academy of Management in 2011, and the Fellows of the Strategic Management Society in 2019. In 2005-2006 he was a Harrington Faculty Fellow. Jim's research has been referenced in Business Week, CNBC, The Economist, The Financial Times, Fortune, Harpers, National Public Radio, The New York Times, The New Yorker, The Wall Street Journal, and The Washington Post, among other publications. He has taught courses in strategic management and organizational behavior at the undergraduate, M.B.A., and Ph.D. levels.
Source
Harvard Business Review
Source
LSE Business Review
Those closest wield the sharpest knife? How ingratiation leads to resentment and social undermining of the CEO.
Source
Administrative Science Quarterly
Persona non grata? Determinants and consequences of social distancing from journalists who engage in negative coverage of firm leadership.
Source
Academy of Management Journal
Psyched-up to suck-up: Self-regulated cognition, interpersonal influence, and recommendations for board appointments in the corporate elite.
Source
Academy of Management Journal
Predicting organizational identification at the CEO level.
Source
Strategic Management Journal
How directors' prior experience with other demographically similar CEOs affects their appointments onto corporate boards and the consequences for CEO compensation.
Source
Academy of Management Journal
A behavioral theory of corporate governance: Explicating the mechanisms of socially situated and socially constituted agency.
Source
Academy of Management Annals
Social discrimination in the corporate elite: How status affects the propensity for minority CEOs to receive blame for low firm performance.
Source
Administrative Science Quarterly
Helping other CEOs avoid bad press: Social exchange and impression management support among CEOs in communications with journalists.
Source
Administrative Science Quarterly
Unintended agency: Impression management support as a trigger of institutional change in corporate governance.
Source
Research in Organizational Behavior
Avoiding bad press: Interpersonal influence in relations between CEOs and journalists and the consequences for press reporting about firms and their leadership
Source
Organization Science
Me or We: The Effects of CEO Organizational Identification on Agency Costs
Source
Academy of Management Journal
Misperceiving the beliefs of others: How pluralistic ignorance contributes to the persistence of positive security analyst reactions to the adoption of stock repurchase plans
Source
Organization Science
My brother's keeper? CEO identification with the corporate elite, social support among CEOs, and leader effectiveness
Source
Academy of Management Journal
Set up for a fall: The insidious effects of flattery and opinion conformity toward corporate leaders.
Source
Administrative Science Quarterly
A little help here? The effects of independent board control on CEO helping networks: A social identification perspective.
Source
Academy of Management Journal
A matter of appearances: How corporate leaders manage the impressions of financial analysts about the conduct of their boards.
Source
Academy of Management Journal
An Impression Management Perspective on Job Design: The Case of Corporate Directors.
Source
Journal of Organizational Behavior
Corporate governance and knowledge management: How board independence may increase CEO paranoia, and lead to increased top management team homophily.
Source
International Journal of Strategic Change Management
Stealthy footsteps to the boardroom: Executives? backgrounds, sophisticated interpersonal influence behavior, and board appointments.
Source
Administrative Science Quarterly