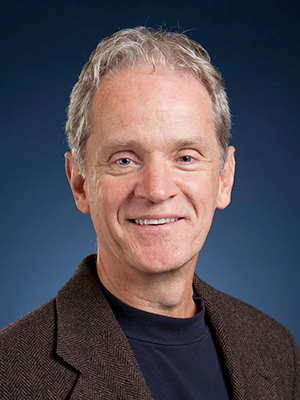 Lance Sandelands
Professor of Management and Organizations
Professor of Psychology
Education
PhD Northwestern University 1982
BA Washington University in St. Louis 1977
Professor Lloyd E. Sandelands joined the faculty of the Stephen M. Ross School of Business and the faculty of Psychology in the College of Literature, Sciences, and the Arts, in 1989. Prior to that, he taught at the Graduate School of Business at Columbia University (1982-1989). Professor Sandelands received his AB in Psychology (1977) from Washington University in St. Louis and his Ph.D. in Organization Behavior (1982) from Northwestern University.
Professor Sandelands' research focuses on the social and spiritual dimensions of life in organizations. Professor Sandelands teaches courses in social and organizational psychology and management to graduate and undergraduate students in Business Administration and Psychology.
Love First: Toward a Christian Humanism
Being at Work
Source
University Press of America
The Nuptial Mind
Source
University Press of America
God and Mammon
Source
University Press of America
The Real Mystery of Positive Business: A Response from Christian Faith
Source
Journal of Business Ethics
First Passion: Wonder in Organizational Inquiry
Source
Management Learning
On Taking People Seriously: An Apology, Especially to my Students
Source
Journal of Business Ethics
The romance of wonder in organizational studies
Source
Journal of Management, Spirituality & Religion
Wonder divine: At end but ever new
Source
Theology and Science
The social life of organizations
Source
International Journal of Humanities and Social Sciences
The play of change
Source
Journal of Organizational Change
Why the center holds: On the nuptial foundations of the corporation.
Source
Catholic Social Science Review
A thin spot
Source
Business & Society Review
The business of business is the human person: Lessons from the Catholic Social Tradition
Source
Journal of Business Ethics
The Psychology of Work and Spirituality
Handbook of Virtue Ethics in Business and Management
Alejo José G. Sison
The Virtue of Human Being in Organizations
Handbook of Virtue Ethics in Business and Management
Alejo José G. Sison
Living ideas at work
Handbook of Managerial and Organizational Innovation
Tyrone Pitsis, Erlend Dehlin & Ace Simpson
In God we trust: Comparing spiritualities at work
Handbook of Positive Organizational Studies
Kim Cameron & Gretchen Spreitzer