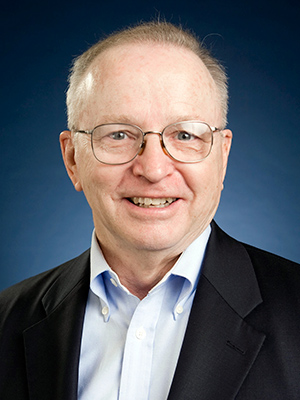 Ray Reilly
Professor Emeritus of Business Administration
Education
PhD The Pennsylvania State University 1970
MBA The Pennsylvania State University 1966
BSNAM University of Michigan 1963
Ray Reilly's current research focuses on corporate performance measurement. Titles of recent papers include "Value Measurement: Using a Measure Network to Understand and Deliver Value," "Improving the Quality of Performance Information," and "Performance Measurement for Working Capital Management."
Raymond R. Reilly is Professor of Business Administration at the Ross School of Business, The University of Michigan. He holds a Bachelor of Science (Engineering) degree from the University of Michigan, and Master of Business Administration and Doctor of Philosophy degrees from Pennsylvania State University.

Reilly was Associate Dean for Executive Education at the Ross School of Business 2002-2008. Currently, he continues his work in Executive Education as teacher and faculty director for The Michigan Executive Program, Business Acumen for High-Potential Leaders and a variety of company-specific customized executive development programs.

During the past four years, Reilly has presented to more than twenty major corporate boards on the topic of the board-management relationship. This important work seeks to improve the effectiveness of directors by clarifying the meaning of board oversight of business activities, identifying the information needed to fulfill the role and specifying the skills necessary to work successfully with top management.

Reilly's current research interests are at the intersection of value-based business decisions and corporate performance measurement. He has published in a variety of academic and professional journals and is co-author of two books. Recently published articles include "Using a Measure Network to Understand and Deliver Value," "Improving the Quality of Management Information," "Performance Measurement for Improved Working Capital Management," and "Building Business Acumen."

Reilly acts as a consultant to businesses in a number of areas, including corporate strategy development, corporate valuation, corporate business and financial planning, improvement of operating and administrative business processes, and performance measurement. He is a past member of the board of directors for Electrocon International, The Federal Farm Credit Funding Corporation and CARI, a financial subsidiary of General Motors Acceptance Corporation. Ray currently serves as a board member of Fabri-Kal Corporation, Kalamazoo, MI.