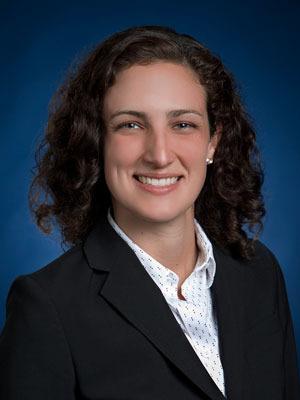 Samantha Keppler
Assistant Professor of Technology and Operations
Education
Ph.D. Northwestern University 2015
M.S.Ed. City University of New York 2010
Samantha Keppler is an Assistant Professor of Technology and Operations at the University of Michigan Stephen M. Ross School of Business. Professor Keppler's research examines institutional operations, the formal and informal ways institutions secure resources, collaborate, compete, and provide value to society. The majority of her work so far has focused on K-12 education, looking at the way schools interact with non-profits, businesses, religious organizations, or other entities to survive and compete when formal funding is insufficient.
Professor Keppler received her PhD from Northwestern University's McCormick School of Engineering in Industrial Engineering and Management Sciences. Before graduate school, she was a high school math teacher with Teach For America in the Bronx, NY.
Source
Digital and Social Media, 2015. HICSS. Proceedings of the 48th Annual Hawaii International Conference on System Sciences. IEEE.
Source
American Behavioral Scientist