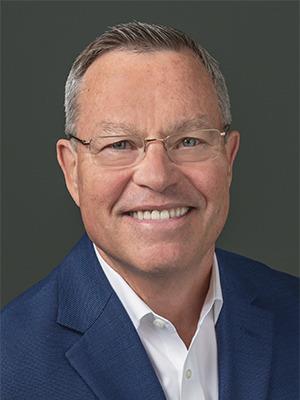 Wayne Baker
Robert P. Thome Professor of Management and Organizations
Professor of Sociology
Professor of Organizational Studies, LSA
Faculty Associate, Institute for Social Research
Faculty Director, Center for Positive Organizations
Education
PostDoc Harvard University 1987
PhD Northwestern University 1981
MA Northern Illinois University 1976
BA Northern Illinois University 1974
Wayne Baker is Robert P. Thome Professor of Business Administration and Professor of Management & Organizations at the Ross School of Business, and Faculty Co-Director of the Center for Positive Organizations. He is also Professor of Sociology at the University of Michigan and Faculty Associate at the Institute for Social Research. His work focuses on social networks, generosity, values, and positive organizational scholarship. His latest book is All You Have To Do Is Ask: How To Master the Most Important Skill For Success (Currency/Penguin Random House, January 2020). Prior to joining the Ross faculty, he was on the faculty at the University of Chicago School of Business. He earned his Ph.D. in sociology from Northwestern University and was a post-doctoral research fellow at Harvard Business School.
Source
ReadTheSpirit Magazine
Source
Organization Science
Source
LinkedIn Weekend Essay
Emotional Energy, Relational Energy, and Organizational Energy: Toward a Multilevel Model
Source
Annual Review of Organizational Psychology and Organizational Behavior
Energize Others to Boost the Innovation Process
Source
HR People + Strategy
How, When, and Why Recipients and Observers Reward Good Deeds and Punish Bad Deeds
Source
Organizational Behavior and Human Decision Processes
Relational Energy at Work: Implications for Job Engagement and Job Performance,
Source
Journal of Applied Psychology
Source
Harvard Business Review
Adolescent Socialization and the Development of Adult Work Orientations
Source
Research in the Sociology of Work
Making Pipes, Using Pipes: How Tie Initiation, Reciprocity, and Positive Emotions Create New Organizational Social Capital
Source
Research in the Sociology of Organizations
Paying it Forward Versus Rewarding Reputation: Mechanisms of Generalized Reciprocity
Source
Organization Science
Discrimination and Psychological Distress: Does Whiteness Matter for Arab Americans?
Source
Social Science and Medicine
Differences in Self-Rated Health by Immigrant Status and Language Preference Among Arab Americans in the Detroit Metropolitan Area
Source
Social Science and Medicine
Social Dapital, Double Embeddedness, and Mechanisms of Stability and Change
Source
American Behavioral Scientist
All You Have to Do Is Ask: How to Master the Most Important Skill for Success
Source
NY: Currency (Penguin Random House)
United America: The Surprising Truth about American Values, American Identity and the 10 Beliefs that a Large Majority of Americans Hold Dear
Source
Read the Spirit Books, Ann Arbor, MI
Citizenship and Crisis: Arab Detroit After 9/11
Source
Russell Sage Foundation Press
A Dual Model of Reciprocity in Organizations: Moral Sentiments and Reputation
Source
Oxford University Press
Oxford Handbook of Positive Organizational Scholarship
Kim Cameron, Gretchen Spreitzer
Voting Your Values
Source
Russell Sage Foundation Press
Evangelicals and Democracy in America, Volume II: Religion and Politics
Seven Brint, Jean Reith Schroedel