Large Cash Reserves Like Apple's Can Help Companies Weather Crises Like the Coronavirus
February 19, 2020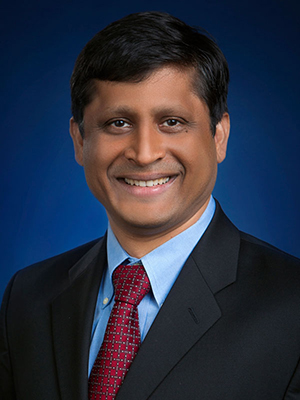 Apple's much-discussed $200 billion cash balance certainly comes in handy when facing an emergency like the coronavirus outbreak, Michigan Ross Professor Amiyatosh Purnanandam writes in a new essay for Forbes.
With a large customer pool and much of its supply chain based in China, a company like Apple is especially vulnerable to the potential impacts of the outbreak. "However, a big silver lining at this worrisome time for the company is its $200 billion pile of cash. Cash balance is the best vaccine against unpredictable events such as the spread of coronavirus. In fact, cash is the best hedge against any risk that cannot be identified or quantified ahead of time," Purnanandam writes. This remains true even though the company's plans for the cash probably relate to acquisitions or research and development.
"There is very little attention paid to unanticipated event risks such as the outbreak of coronavirus. Perhaps this is a wake-up call for all," he continues. He notes that conservative financial policy as well as cash balances can help safeguard against such unexpected crises.
Amiyatosh Purnanandam is the Michael Stark Professor of Finance and chair of finance at the University of Michigan Ross School of Business.
Media Contact: Bridget Vis, Public Relations Specialist, visb@umich.edu
Press Contact
Faculty News & Research Updates
Get a monthly digest of the latest business insights from Michigan Ross professors.