Newly Extended Visa Ban Likely to Cause Significant Negative Effects
Image
An announcement that the Trump Administration will extend a ban on certain types of visas risks making the U.S. less competitive in the global economy, according to Michigan Ross Professor Jagadeesh Sivadasan.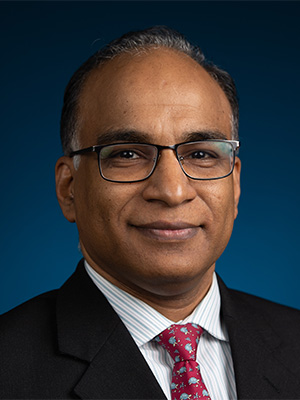 In a new interview with IndustryWeek, Sivadasan argues that in addition to direct impacts on hiring, the ban could also lead to more R&D work being sent to other countries. It could also affect where tech companies locate their development teams in the U.S. and even their ability to develop new technologies.
"After a long period of technology leadership, the U.S. is in danger of being overtaken on a number of fronts. E.g., in the next-generation 5G technology, many Chinese companies seem to hold important patents. Restricting foreign talent could move us further behind. Similarly, China is catching up in AI technology with reports that it has overtaken EU countries," Sivadasan says in the interview. "This ban on foreign talent just as U.S. rivalry with China is heating up and China is catching up on different technologies is therefore particularly baffling."
Jagadeesh Sivadasan is the Chair of Business Economics and Public Policy, Professor of Business Economics and Public Policy, and a Michael R. and Mary Kay Hallman Fellow at the University of Michigan Ross School of Business.
Media Contact: Bridget Vis, Public Relations Specialist, visb@umich.edu