Today's Top Business Schools Are Becoming More Creative and More Distinctive
January 21, 2020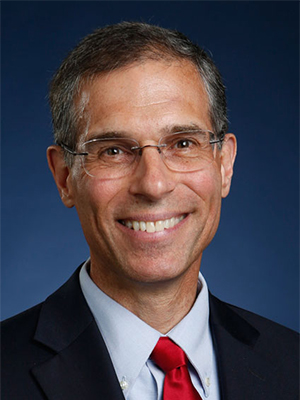 Business schools are entering a new era of innovation and differentiation, according to Wally Hopp, associate dean for Part-Time MBA Programs at the Ross School of Business.
In a new essay in The EvoLLLution, Hopp explains how the historical trend toward homogeneity in MBA programs is starting to reverse, and that innovations in MBA education will lead to more distinctive programs that appeal to certain students but not others. That transformation also goes beyond traditional MBAs to include new, more specialized master's programs. The resulting educational environment will benefit students, companies, and educators, Hopp writes.
"It is now possible to deliver high-quality business education in cohort or self-study modes, in residential or distance formats, via up-front degree programs or credentials spread over a career, with a general or specialized curriculum, through learning by working in industry or learning by role playing in simulations, and many other distinctive ways," Hopp writes. "This enormous array of possible forms for business education presents a huge opportunity for differentiation."
Wally Hopp is the Associate Dean for Part-Time MBA Programs; C.K. Prahalad Distinguished University Professor of Business and Engineering; and Professor of Technology and Operations at the University of Michigan Ross School of Business.
Media Contact: Bridget Vis, Public Relations Specialist, visb@umich.edu
Faculty News & Research Updates
Get a monthly digest of the latest business insights from Michigan Ross professors.
Press Contact
Bridget Vis
Public Relations Specialist
Email: visb@umich.edu