Conflict Between Nations Undercuts Advantages of Natural Resources, Study Finds
Image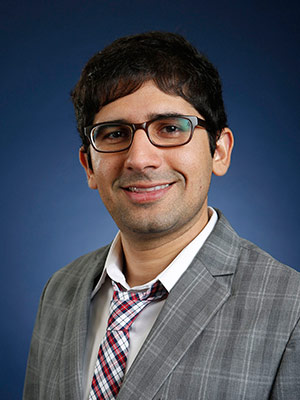 A new study from Michigan Ross Professor Achyuta Adhvaryu and others may help explain why certain African countries remain poor even though they possess abundant natural resources.
In short: conflict with their neighbors. The researchers found that violence tends to escalate when neighboring countries are both rich in resources — and that conflict keeps them from advancing economically.
"A growing body of evidence suggests that the same natural resources that can catalyse rapid growth can also contribute to a vicious cycle of conflict and underdevelopment," Adhvaryu and his colleagues write in a summary of the study on VoxDev.org. "For instance, diamonds in Sierra Leone, Angola, and the Ivory Coast both fuel and fund territorial conflicts. Locations with a great abundance of resources may indeed be witness to severely destructive activities, stalling any gains toward prosperity."
However, the researchers also found that healthy institutions — strong property rights, stability, and political accountability — can effectively discourage conflict and improve prosperity in these resource-rich regions. "The amount of resources required to tip a region into conflict is much higher when institutions are stronger," they write.
Achyuta Adhvaryu is an Arnold M. and Linda T. Jacob Faculty Fellow and an assistant professor of business economics and public policy at Michigan Ross.
Read the summary on VoxDev.org
Media Contact: michiganrosspr@umich.edu