October 10, 2019
The Defining Feature of Today's Top Market-Oriented Companies
On the HBR Ideacast, Professor Dave Ulrich explains how the most nimble organizations focus on market opportunities rather than hierarchies.
Even in today's fast-changing world, the standard business model remains some form of a hierarchy — various levels of organization, each reporting up to the next level. Yet in a recent appearance on the HBR Ideacast, Michigan Ross Professor Dave Ulrich explains how today's fast-growing companies like Google, Amazon, and Alibaba follow a different model, which he calls "market-oriented ecosystems."
"The problem with those (traditional) organizations is they were built for clarity of role and for clarity of accountability," Ulrich says on the podcast. "Those organizations are great in a world of stability. Unfortunately, that's not our world today."
Ulrich details how the new model transcends hierarchy in favor of interconnected cells: "They're market-oriented, so they go after market opportunities. And then they have cells, like a holding company. So, Amazon has Whole Foods, it has Fire; it has cells. But the cells are connected to each other. In a holding company, the cells operate independently. In an ecosystem, the real strength is the relationships between those separate cells."
Ulrich and his coauthor, Tencent senior advisor Arthur Yeung, just released a new book exploring this idea in depth. Reinventing the Organization: How Companies Can Deliver Radically Greater Value in Fast-Changing Markets was recently published by Harvard Business Review Press.
Dave Ulrich is the Rensis Likert Collegiate Professor of Business Administration and director of the Human Resource Executive Program at Michigan Ross.
ADVANCED HUMAN RESOURCE EXECUTIVE PROGRAM
Media contact: Bridget Vis, Public Relations Specialist, visb@umich.edu
Related Articles
Management and Organizations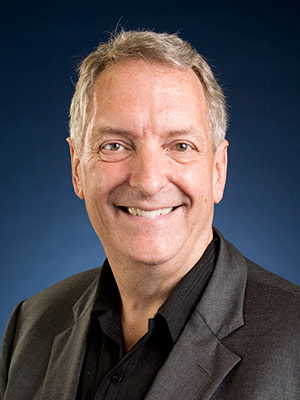 Rensis Likert Collegiate Professor of Business Administration
Director, Human Resource Executive Program