Car-Sharing Customers Often Choose the More Expensive Option
January 22, 2020
Key takeaways:
Car-sharing customers display a bias toward paying per ride over a flat monthly fee, in contrast to historical spending choices.

More research is needed to learn whether this preference extends to other areas of the sharing economy.
When customers of car-sharing services have a choice between paying for individual rides or paying a monthly subscription fee, they generally prefer to pay per ride — and they often lose money as a result.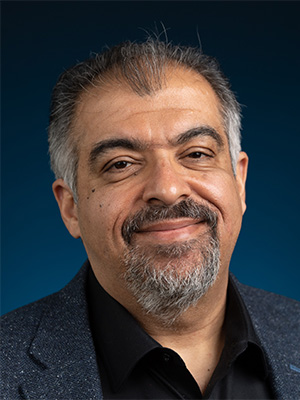 A new working paper by Michigan Ross Professor Puneet Manchanda and colleagues finds that customers overpay about 40 percent of the time by choosing the more flexible option. That finding is surprising, Manchanda said, since consumers historically have tended to prefer bundled options.
"Everybody gets excited about these innovations in the sharing economy, but nothing comes for free. There are always winners and losers, and I think we want to be more thoughtful about that," Manchanda said.
The researchers — Manchanda and Katharina Dowling and Martin Spann of Ludwig Maximilian University in Munich — studied a large European city with an active car-sharing service that offers a choice between paying per ride and paying a flat monthly subscription rate. The company's phone app gives customers their data for each month, so users can easily see how much they paid in any given month. 
The study found:
Users displayed a bias toward paying per ride, even though that often resulted in spending about 23 percent more (about $10 extra per month).

Customers who spent too much did not change their spending choices over time.

Heavier users showed a stronger preference than lighter users in favor of paying per ride, costing them an average of $18 per month.
The researchers surveyed customers and conducted further data analysis to look for reasons behind riders' spending choices. Possible explanations include that people believe they will spend less than they do, or that they prefer the per-ride option because it seems more flexible. Manchanda said more research is needed to truly understand the motivations — and also to explore the broader question of whether the pay-per-use bias extends to other areas of the sharing economy.
Manchanda said one lesson from the study is that smart companies should experiment more with pricing options, and he suggested that insights from this study can guide companies in their strategic decisions: "For example, in this case, the provider could increase the pay-per-use charges. Maybe that would switch people to thinking more about the monthly packages, and that could lead to lower 'overspending' for the customer and higher customer loyalty for the service provider."
Puneet Manchanda is the Isadore and Leon Winkelman Professor of Marketing at the University of Michigan Ross School of Business.
Media Contact: Bridget Vis, Public Relations Specialist, visb@umich.edu
Faculty News & Research Updates
Get a monthly digest of the latest business insights from Michigan Ross professors.
Press Contact
Bridget Vis
Public Relations Specialist
Email: visb@umich.edu