Accelerated Management Development Certificate Program
Strengthen your business acumen, discover new management insight, and advance your career in a personalized online learning experience.
Start Date: September 2023 or March 2024 Duration: 6 months (5 courses, 4 weeks each)
Commitment: 5-7 hours/week Program Fees: $9,000
Advance Your Career
The Accelerated Management Development Certificate Program (AMDCP) is ideal for directors, senior managers, and mid-career professionals seeking to upskill and broaden their business perspectives with the credibility and rigor that is synonymous with Michigan Ross. AMDCP enhances general management skills to accelerate your career trajectory and to reach new career goals with comprehensive course material and relevant specialty courses.
Online format, self-paced work + live faculty sessions
Rigorous, integrated coursework + certificate of merit
Personalized learning experience with specialty courses + individualized course activities
Gain actionable takeaways for immediate application
Accelerate Your Growth
Whether you want to enhance your performance in a current position, advance within your company, or gain new skills to lead in a new role, AMDCP will help you achieve your goals.
Who Should Apply:
People managers moving into greater organizational responsibility
Next-level leaders on the path to gaining additional management responsibilities
Functional and technical experts entering management roles
Motivated professionals looking to accelerate their career or switch career paths
Those without prior formal business education looking for an in-depth understanding of core business concepts
Individuals seeking professional or entrepreneurial growth
Achieve a Managerial Mindset
PROFICIENCY: Develop an in-depth understanding of core business concepts and gain knowledge of emerging topics.
APPLICATION: Learn a systematic approach to solving business problems and successfully apply it to real world scenarios.
MINDSET: Develop the capacity to reflect on your own behavior and understand its broader impact on your organization.
Accelerated Management Development Certificate
Foundational Courses
Four interdisciplinary courses lay the foundation for how to handle management challenges. Each course will use real examples, focus on decision-making, and ultimately lead you through a comprehensive journey of key management functions.
Learn how to measure value generation at your organization. Develop a toolkit to make and understand key financial decisions at a firm.
Outcomes
Identify key value drivers in your business
Build a scorecard to track performance while understanding its tradeoffs
Distinguish between growth that can create vs. destroy value
Select investment projects at the individual project level and at the firm level
Explore how the capital markets work and how they affect your business
Explore value generation within your organization through your customers and your operations. You will learn modern marketing methods, work through operational decision making processes, and learn how to apply these concepts.
Outcomes
Identify opportunities for value creation
Develop a systematic plan for testing and improving value creation opportunities
Develop a strategic go-to-market plan for successful value creation
Structure operations to facilitate execution of go-to-market plan
Understand your firm's strategic position through an economic lens. Build microeconomic foundations of markets and competition, and learn how to make strategic decisions that will build your competitive advantage.
Outcomes
Examine problems and make decisions through marginal analysis
Understand and analyze market dynamics and Identify sources of competitive advantage
Evaluate corporate scope of projects and opportunities
Develop a systematic strategic process
Understand what motivates people and how to design a system of empowerment. Discover your leadership style and learn how to effectively use it to manage people.
Outcomes
Understand how to self-coach the skills needed to lead yourself and others
Learn and practice techniques for creating high-value negotiations
Identify indicators of team effectiveness and learn skills to manage team dynamics
Understand how an organizational congruence framework can be applied to organizational architectures and change management
Specialty Courses
Personalize your learning experience to meet personal leadership goals and broaden your business perspective.
How can managers prepare their organization to create the workforce of the future?
This course will explore multiple forces of change, including demographics, technology, automation, and globalization. It will also blend theory and practice on topics covering human capital management, on-the-job training, empowerment, labor practices around the globe, and the impact of technology on the future of human capital.
What is the value of diversity and how can organizations benefit from it?
This course will provide a theory for why organizations need diversity and how they can maximize its benefits. The course will introduce practical tools that will help you and your organization design a diverse, equitable, and inclusive (DEI) workplace. You will leave with a DEI action plan which you can apply to your own life and workplace.
How can you capitalize on new digital capabilities within your organization?
This course will introduce you to the opportunities created by artificial intelligence, digital platforms, and big data. You will leave with applicable frameworks on how to use digital innovation to gain a competitive advantage.
Award-winning Ross Faculty
Expert Michigan Ross faculty convert research-based insights into actionable outcomes. They embody our commitment to build a better world through business and empower today's leaders.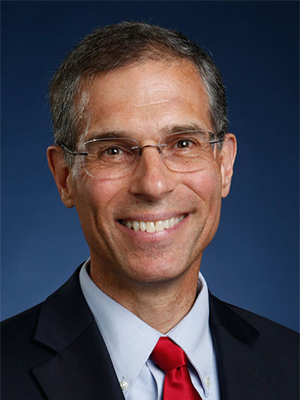 C.K. Prahalad Distinguished University Professor of Business and Engineering
Professor of Technology and Operations
Professor of Industrial and Operations Engineering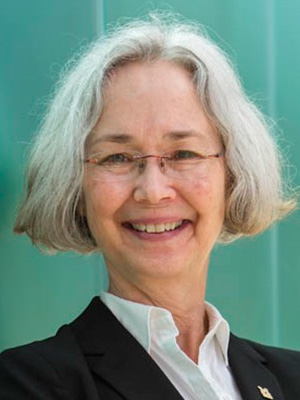 William Davidson Professor of Business Economics and Public Policy
Professor of Economics, LSA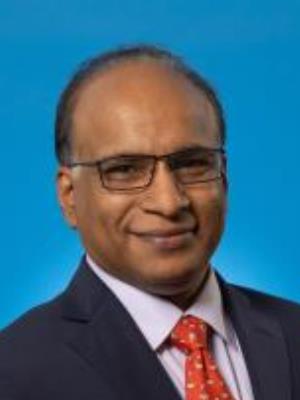 Buzz and Judy Newton Professor of Business Administration
Area Chair, Business Economics and Public Policy
Professor of Business Economics and Public Policy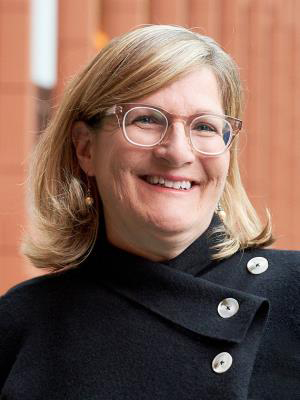 Associate Dean for Engaged Learning & Professional Development
Keith E. and Valerie J. Alessi Professor of Business Administration
Professor of Management and Organizations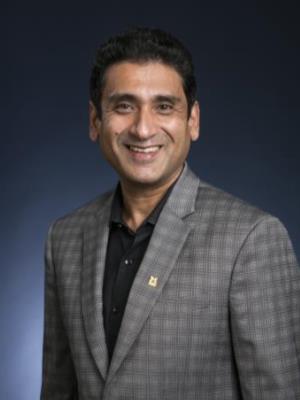 Associate Dean for Part-Time MBA Programs
Professor of Marketing
Michael R. and Mary Kay Hallman Faculty Fellow
Share Your Success
Solidify your managerial ability and achievements with credible recognition from the Stephen M. Ross School of Business at the University of Michigan. Program participants will receive a social media-friendly badge after each course and a certificate of merit upon successfully completing the requirements of the program.
Benefits Beyond the Course
AMDCP provides benefits that can support your learning journey even after the course concludes, including when applying to other Michigan Ross programs. Successful completion of this certificate program will enhance your application for Michigan Ross Executive MBA, Global MBA, Online MBA, and Weekend MBA programs. Note: This does not provide degree credit, nor is it a guarantee of admission.
Enhance your application to Michigan Ross part-time MBA programs
Receive a Continuing Education Unit letter
Expand your peer network and build relationships with faculty