September 6, 2019
Hear From Some of The Biggest Names in Podcasting This Month at Michigan Ross
Event will explore the ins and outs of this growing industry.
By 2021, podcasting is expected to become a $1 billion global industry. Audience numbers and revenue projections continue to increase each year, and the rules of this new media business are being written in real time.
An upcoming event at the University of Michigan's Ross School of Business will explore the ins and outs of this growing industry, and offer students a chance to interact with some of the biggest companies helping move the industry forward.
Podcast Industry Panel Discussion
Robertson Auditorium
Tuesday, Sept 10
5:00 p.m. ET
Free and open to the public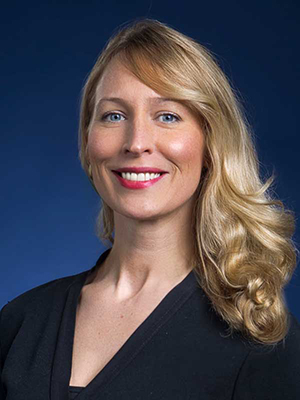 For anyone interested in the future of media, this event is not to be missed. The panel discussion will feature experts in every aspect of the podcasting industry: the founder of a production company, the CEO of the world's largest podcast ad agency, and the host of two wildly popular podcasts. The discussion will be moderated by Sarah Zimmerman, a faculty member in the Michigan Ross business communication department.
Panelists include:
Spencer Brown
Founder and CEO of Cadence13
Spencer Brown, BA '87, founded podcast production company Cadence13 in 2015, creating a one-stop shop for podcasters and advertisers alike. The company offers access to its studios, publishing and distribution capabilities, advertiser relationships, and audience development tools. Cadence13 has helped some of the world's most popular podcasts reach tens of millions of listeners — including Crooked Media's Pod Save America, Malcolm Gladwell's Revisionist History, Gwenyth Paltrow's The Goop Podcast, and Robinhood Snacks, a popular financial news podcast created by Michigan Ross MBA student Jack Kramer.

Marshall Williams
CEO of Ad Results Media
Ad Results Media is the largest purchaser of podcast advertising in the world, leveraging strong relationships within podcasting, AM-FM radio, network radio, and satellite radio to connect advertisers with the world's most high-profile news, sports, and entertainment creators, helping rise all tides in the podcast ecosystem. Clients for Ad Results Media include names familiar to anyone who listens to podcasts, including Blue Apron, Zip Recruiter, Harry's, MeUndies.com, and many more.

Andrew Jenks
Host of What Really Happened? and Gangster Capitalism
Andrew Jenks, documentarian and storyteller, is the host and co-writer of the C13 Originals' docuseries, Gangster Capitalism, and the docuseries What Really Happened? — which reached #1 on the Apple podcast charts. The New York Times stated that Jenks "takes his camera to places most of us would just as soon forget," and his films and shows have been financed and distributed on networks including HBO, Netflix, ESPN, CNN, MTV, and Discovery. His nonprofit, The All American High School Film Festival, is the largest high school student film festival in the world, giving nearly two million dollars in scholarships and prizes. Much of Jenks' work focuses on humanizing individuals oftentimes overlooked or people who have fallen victim to corrupt institutions.
The event is sponsored by Ad Results Media.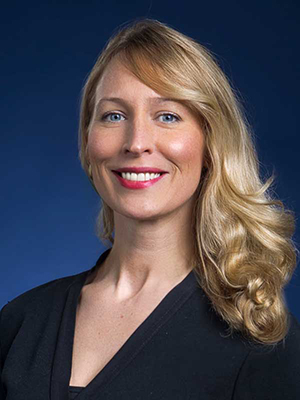 Lecturer Business Communication
Lecturer of Executive Education