Ross Professor Argues for Academics' Public Engagement
Image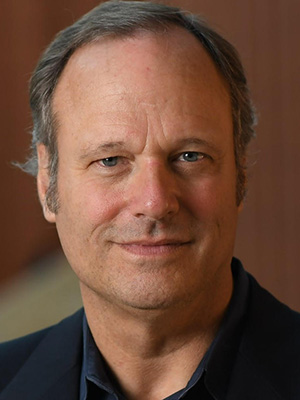 A new episode of the climate change podcast Worlds We Want showcases Ross Professor Andy Hoffman's views about why the academic community can and should do more to engage with the public.
Much of the podcast consists of a recording of a recent talk Hoffman presented at McGill University in Montreal, titled "Academia's Crisis of Relevance and the Emergent Role of the Engaged Scholar." The podcast also includes some studio Q-and-A following up on the talk. (The podcast contains some profanity; a "bleeped" version is also available.)
"Academia is facing a crisis of relevance," Hoffman says. "There are significant numbers of people who do not care what we do, do not care about the outputs of what we create, and are forming decisions that have impacts on people's lives — based on information that is completely contrary to what comes out of academia."
LISTEN TO THE DISCUSSION:
In the podcast, he addresses two specific aspects of the issue:
Why should academics engage in public or political discourse?

How should they do it? What are the rules of engagement?
Hoffman has been advocating for academic participation in the public sphere for some time. His books include Academic Engagement in Public and Political Discourse and How Culture Shapes the Climate Change Debate.
Hoffman is Holcim (U.S.) Professor at the University of Michigan Stephen M. Ross School of Business and the School of Environment and Sustainability. He is a faculty affiliate and past director of the Erb Institute for Global Sustainable Enterprise.