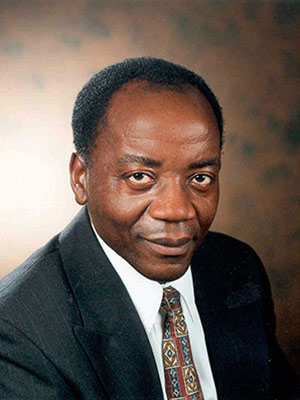 Allan Afuah
Education
PhD Massachusetts Institute of Technology 1994
MS Massachusetts Institute of Technology 1990
Prof. (Dr.) Allan Afuah received his PhD from MIT. His research focuses on scientific problem solving and is rooted in the strategies and processes for generating and transforming scientific knowledge into products and services to benefit humanity. Professor Afuah is the author of nine books. His latest book, Forgotten Scientific Miracles, explores why the US spends more on healthcare than anyone else only to get sicker, fatter and more susceptible to healthcare shocks such as the covid-19 pandemic. One of the findings of the book is that the covid-19 problem is actually a Vitamin D deficiency problem that can be solved very easily. Professor Afuah was the winner of the 2012 Academy of Management Review (AMR) Best Paper Award when the journal was the world's #1 business and #1 management journal. He was also the winner of 2019 AMR Practice Implications Award. More recently, Professor Afuah's research has focused on problem solving using crowds, crowdsourcing, multisided platforms, business models, and crowdsruption. Professor Afuah's teaching takes the point of view of a manager with overarching responsibility for the performance of his or her organization. His courses focus on how technological innovation concepts and phenomena can be used to explain and make predictions about how the world's most valuable firms (e.g., Apple, Amazon, Alibaba, Facebook, Google, etc.) and unicorns (e.g., Uber, Airbnb, etc.) create and capture value in an increasingly digital and uncertain world. Professor Afuah won the MBA Teaching Award when there was only one MBA teaching award at Ross.
Developing a Theory of the Firm for the 21st Century.
Source
Academy of Management Review
Editors' Comments: Should management theories take uncertainty seriously?
Source
Academy of Management Review
Source
Academy of Management Annals
Value capture and crowdsourcing (dialogue piece)
Source
Academy of Management Review
Are network effects really all about size? The role of structure and conduct.
Source
Strategic Management Journal
Crowdsourcing as a solution to distant search
Source
Academy of Management Review
Profiting from innovations: the role of new game strategies in the case of Lipitor of the US pharmaceutical industry (With Jina Kang).
Users as innovators: A review and future research directions. (With Marcel Bogers and Bettina Bastian)
Source
Journal of Management
Creating and capturing value through crowdsourcing
Source
New York, NY: Oxford University Press
Business Model Innovation: Concepts, Analysis, and Cases
Source
New York, NY: Routledge
The African Paradox: Is China the Solution? New Games Strategies for Eradicating Poverty in Africa.
Strategic Innovation: New Game Strategies for Competitive Advantage
Source
Routledge (a division of Taylor and Francis)
Co-opetition in crowdsourcing: When simultaneous cooperation and competition deliver superior solutions
Source
New york, NY: Oxford University Press
Creating and capturing value through crowdsourcing
Tucci, CL., Afuah, A., & Viscusi, GG.
Crowdsourcing: A primer and framework.
Source
New York, NY: Oxford University Press
Creating and capturing value through crowdsourcing
Tucci, CL., Afuah, A., & Viscusi, GG